2007 was the year when Annabella received a message from the doctors that she was about to become paralyzed. Today, 70 years old, she is stronger than ever, working with people's well-being, and at the same time collecting money for a project close to her heart. During the next year she hopes to have enough funds to build an orphanage in the Philippines.
Healing, healthy food and charity work. No, Mother Teresa has not recovered … But the saint has reappeared in a modern version in the form of Annabella Palm, who puts her soul, money and heart into improving the lives of the orphaned children in the Philippines.
– I think and hope it will work, but sometimes I panic and wonder whether I will make it work. Building a well-functioning orphanage in the Philippines requires a lot of capital and I am grateful for all the help I can get from the public.
– But it has to work out somehow! I will not be able to help all children, but helping a few hundred children with creating better conditions in life is worth a lot. Yet I feel so sad about those orphans who will never be adopted. They often end up in some form of institution or among relatives who they do not know – or where they do not feel welcome.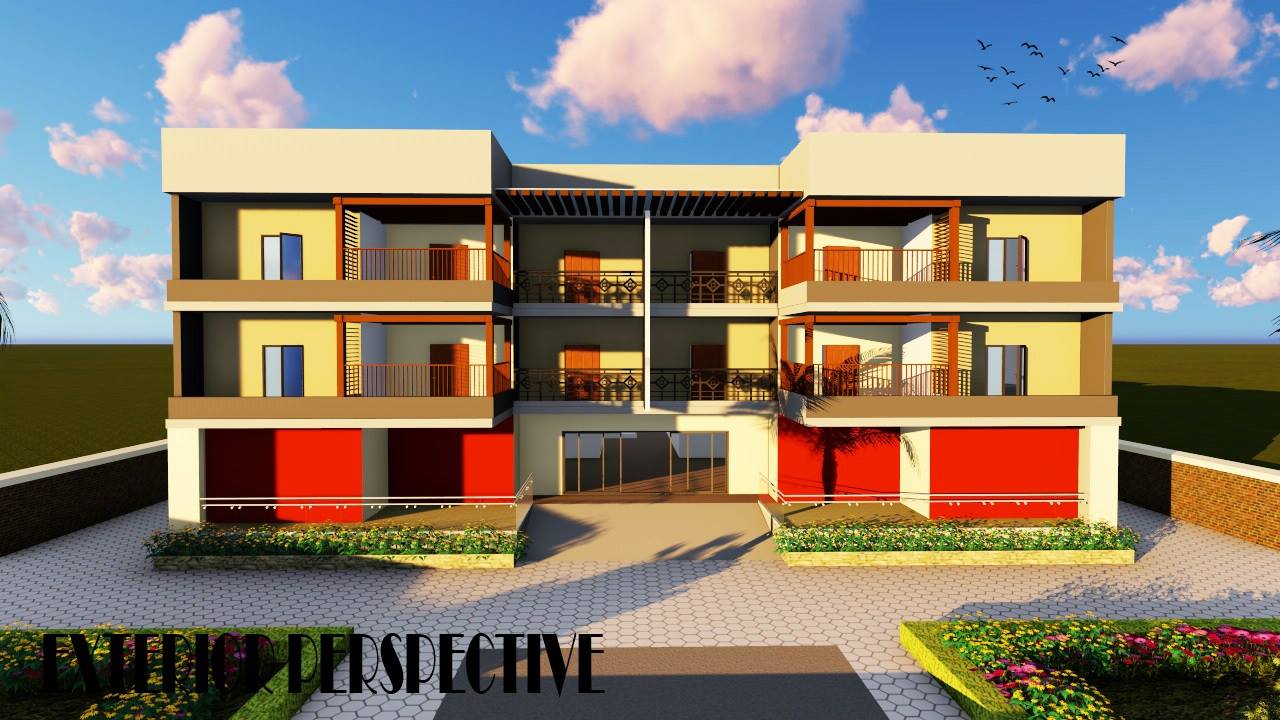 This is what the children's home in Maragondon (Cavite) in the Philippines will look when it's finished.
Today Annabella Palm is working hard to realize her dream of a orphanage. Something which only 10 years ago was unthinkable. She had been feeling ill for a long time and decided to go to the doctor. There she was told that she would most likely become paralyzed, which naturally changed the way she looked upon life. But instead of mourning Annabella got inspiration by a friend to turn her life into something better.
– After receiving the message from the doctors, I called my friend in the Philippines and told what had happened. She wanted to help me and advised me to speak to a healer on the phone.
– Something I also did, and after only one treatment where I received several visions and revelations, I could suddenly walk again.
– I then decided that I had to meet that amazing person who had returned my good health and at that moment I also started saving money to afford a trip to the Philippines.
How did it go?
– Me and my husband were lucky and got some unexpected money back on the tax. It was enough for me to pack my bag head to the Philippines. It's the best trip I've ever made, because it filled me with energy and because I had the chance to meet the healer face to face.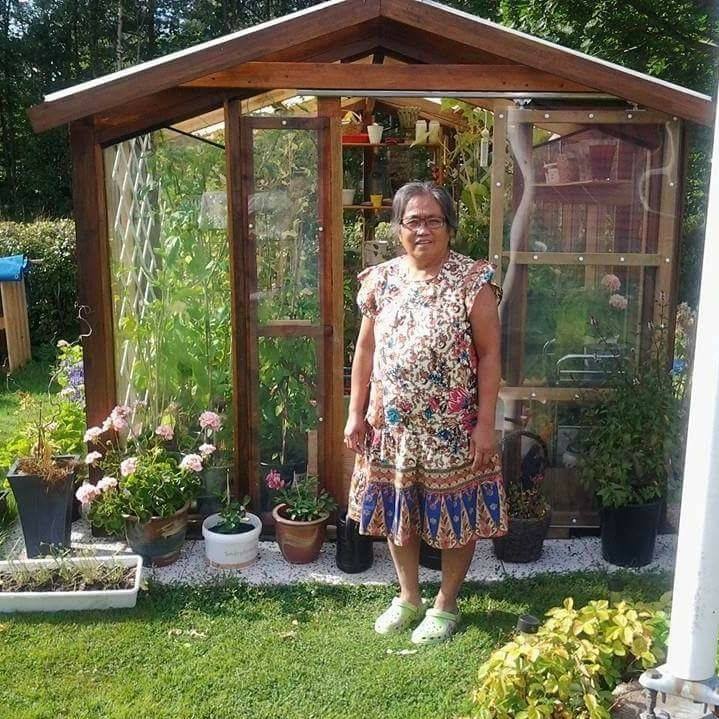 Describe what this meeting meant for you.
– It meant a lot. I got to see with my own eyes how he could heal other people, and how their pain of different kinds would disappear. He became my guide for the two remaining years before his death, and I learned incredibly much during that period of time.
Nowadays you heal people in Sweden and Norway. Please talk about that.
– Yes that is correct. During the two years I was guided, I healed people with no charge at all. But then my accountant said that it was not sustainable, so now I take a small fee, where the biggest part goes to the construction of the orphanage in the Philippines.
– The spiritual healing I practice is nothing that I learned in any school. Instead, I've learned about life, and how important it is to first love yourself before you can love and help others.
Read more at Annabella Palms website about her work, products and treatments.
There are many who hire you. Why do you think you have so many happy and recurring clients?
– Yes, there are many who want to see me and who then tell their relatives and friends about me. The reason for their nice words is that they feel safe and comfortable with me, and that there really are no limits to what I can help people with.
– It can range from stress and disease to problems with love or family life. Another important reason why so many people are hiring me is because they feel that I and my healing is genuine, and that I'm not trying to trick people or make money on lies.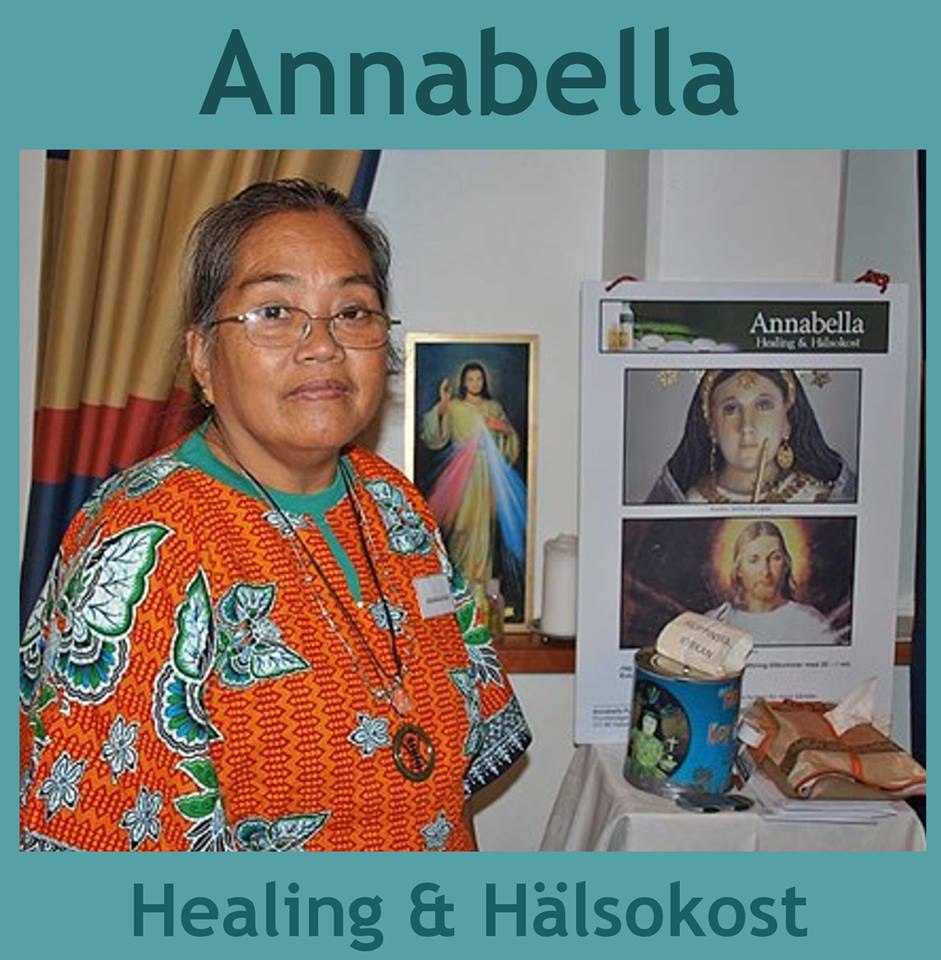 You also sell health food that you have healed yourself. Please tell about that.
– Yes, I sell coconut oil, goji-berries, cranberries and ginger which is organic and completely free of sugar. I heal the coconut oil so that the buyer will get some extra canned power.
– The berries are full of anti oxidants, which provide better immune systems and better sleep. Cranberries are particularily good against urinary infection and prostate cataracts. The best effect is achieved when combining healthy foods with regular exercise.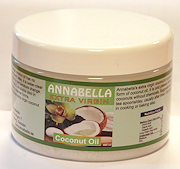 And a big part of the money you receive from healing and health food goes to your project in the Philippines.
– Yes, I take 300 Swedish kronor for a healing, and 200 kronor go straight to the construction of the Marogondon orphanage. It feels important in several ways to go trough with it – the children should not have to face the problem that I myself had to face when I was 17 years old.
– I have already built a church next to the place where the orphanage will stand, and near by we have built a hut as a temporary solution for the children. Once the main building is ready, it will have three floors, where the children and all volunteers will live on different floors, depending on their age.
How can people in Sweden and Norway help you with your project?
– Anyone who wants to be a part of this are free to donate via bank transfer or via Swish, and at the same time serve as a godparent to one of the children. And of course you can also help by purchasing healing or any of my healthy food products. It gives you power while the money goes to a good cause.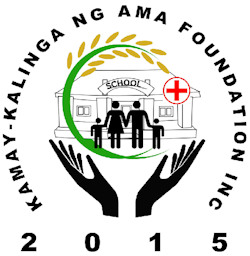 Annabella Palm has also made a film about her Orphanage project in the Philippines. You can find it here.
If you want to send a gift to the orphanage you can do it on bankgiro 5198-8343 or Swish # 123 6769376. Mark the gift with "contributions".
Read more at Annabella Palms website about her work, products and treatments.